Grand Lodge of Ohio, F&AM Member Album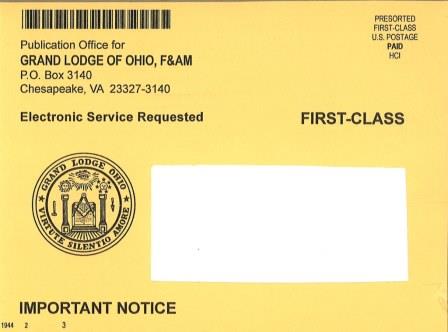 Grand Master Steven E. Cokonougher has commissioned the creation of a member album for all Ohio Masons.  Harris Connect is the company that will produce the album for the Grand Lodge.  The album will raise funds for the Masonic Model Student Assistance program and provide a keepsake for the Brethren.

Ohio Masons were recently mailed a yellow postcard announcing the project and requesting that they contact Harris Connect to verify their membership information.

The cost of the album is $99.99 plus $19.95 shipping.  The cost may be paid in two installments of $49.99.  The cost of shipping is also broken out into two payments. A CD Rom version may be purchased for $20.

The Harris Connect customer service number is 1-800-877-6554.  Customer service will be able to answer questions regarding payment cost, cancelling an order or anything else regarding this project.