In this week's blog we spotlight Bro. William F. "Buffalo Bill" Cody, a well-known frontiersman, showman, scout, Pony Express rider, and Freemason. Destined for fame, this adventurous explorer and Wild West Show founder also goes down in history for being an exemplary model for Masonic life.

Bro. "Buffalo Bill" Cody was born William Frederick Cody on a farm in Le Claire, Iowa on February 26th, 1846. It wasn't long before his father Isaac Cody abandoned the farm, moving the family to Kansas. After his father's passing in the Kansas Border War when Bro. Cody was 11, he joined the Pony Express, a mail delivery service that utilized relays of horse-mounted riders, at age 14. He fit the job description perfectly, which called for "skinny, expert riders willing to risk death daily." He made the longest trip on record: 321 miles without stopping except for meals and to change horses. His mother Mary Leacock Cody, a woman of the highest character, continued to raise him, fostering in him fortitude and courage, which he would carry throughout the rest of his life. She, unfortunately, passed away while Bro. Cody was still in his teens after enlisting in the 9th Kansas Cavalry. After this, he then served as a scout in Tennessee and a trooper in Missouri. In 1867, he went on to sign an 18-month-long contract with the Goddard Brothers to furnish the Kansas Pacific Railroad laborers with all the buffalo meat required to feed them. To fulfill his contract, he killed over 4,280 buffalo, earning him his famous moniker: "Buffalo Bill."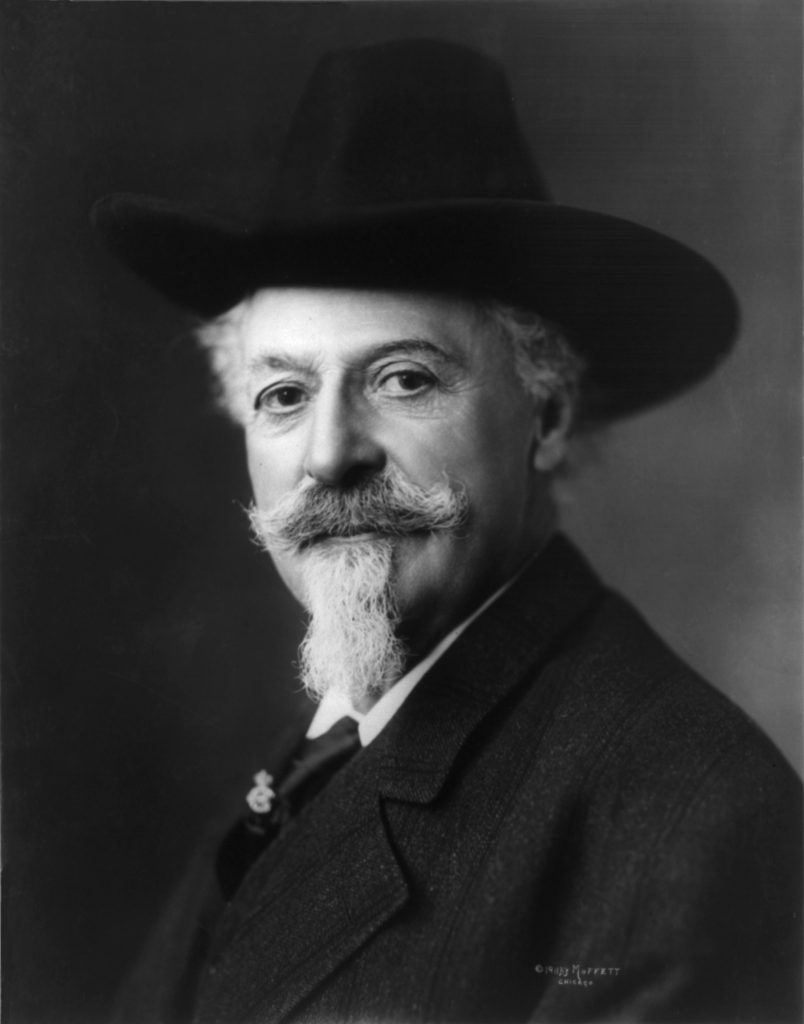 Bro. Cody was close friends with Civil War Captain W.B. Brown, who organized the Platte Valley Lodge No. 32 under the Grand Lodge of Nebraska. It's likely that Bro. Cody petitioned almost immediately after the lodge was formed in 1870, and was welcomed into membership on his 24th birthday that same year. On January 10th, 1871, Bro. Cody was raised a Master Mason, and during this time he gained national recognition for both being a guide for distinguished hunting parties, and for his military efforts. In 1872 he was awarded the Medal of Honor for his service in a skirmish while on detached duty with the 3rd Cavalry. While visiting New York after an invitation to celebrate his accomplishments, he saw himself portrayed in a stage play. From that time on, he and his partner Texas Jack Omohundro split their time between the plains and the stage.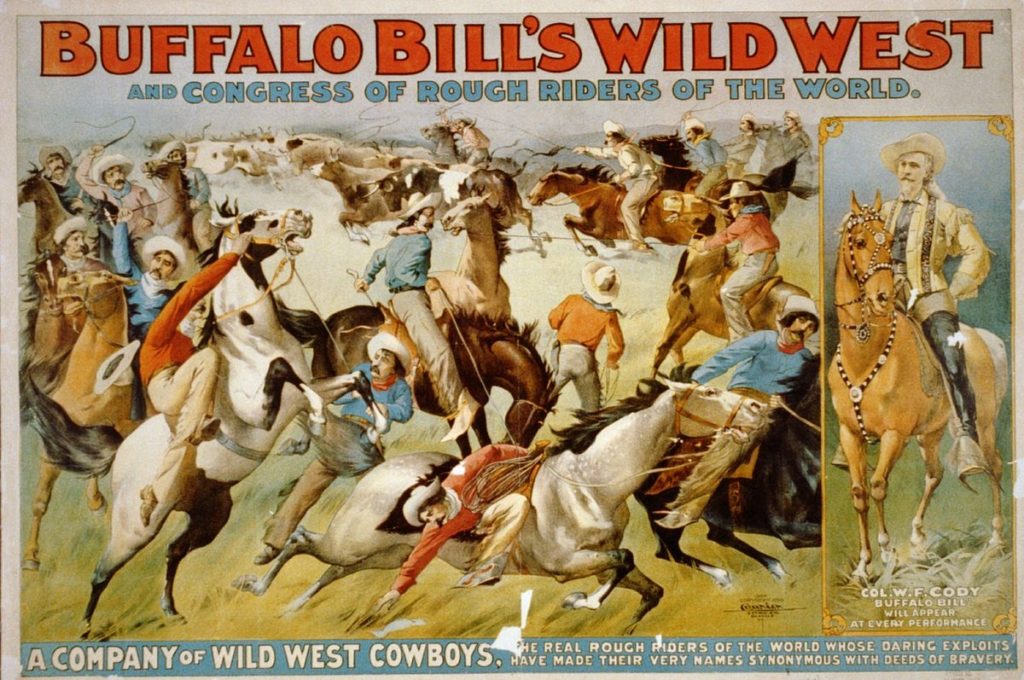 Bro. Cody founded his show "Buffalo Bill's Wild West" in 1883, which boasted talents like Annie Oakley and Chief Sitting Bull. It was described as a "circus-like extravaganza" that toured for three decades in the U.S. and then eventually Europe, where it was first shown overseas in 1887 during Queen Victoria's Golden Jubilee. While he was in England, he petitioned Euphrates Chapter No. 15, Royal Arch Masons of North Platte, Nebraska by mail. On November 18th, 1888, while splitting his time between a show in Staten Island and running a stock ranch near North Platte, he advanced to the degree of Mark Master, was inducted into the Oriental Chair, received and acknowledged a Most Excellent Master, and was exalted to the Royal Arch Degree.
In 1889 Bro. Cody then went on to petition Palestine Commandery No. 13, Order of Knights Templar of North Platte, Nebraska, elected and received the Illustrious Order of the Red Cross, and received the Order of Malta and was dubbed a Knight Templar. In 1892 between tours of Europe he also petitioned Tangier Temple of the Ancient Arabic Order Nobles of the Mystic Shrine of Omaha, Nebraska. Around this time he also led a hunting expedition through the Grand Canyon and served as a marshal during the inauguration of President Benjamin Harrison. After extremely successful years in show business during 1893 and 1894, Bro. Cody was well on his way to not only being the most famous man in the world, but also the most photographed.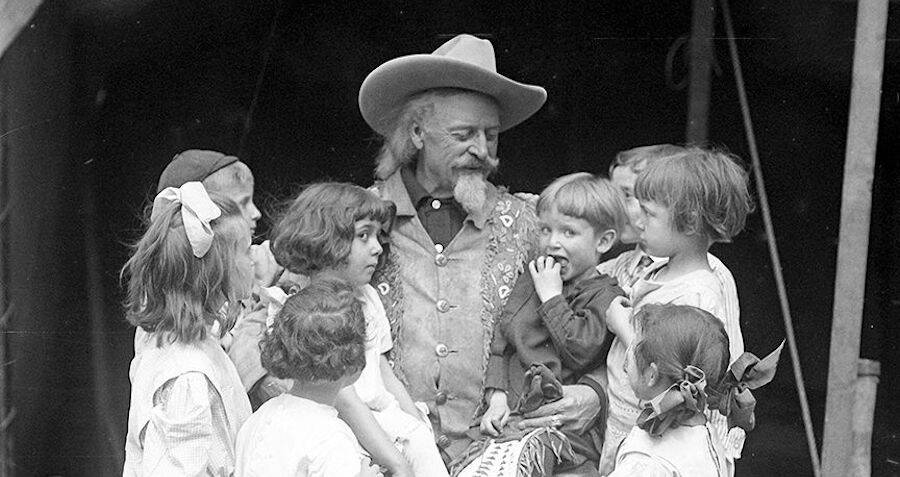 Bro. "Buffalo Bill" Cody became a Scottish Rite Mason on April 4, 1894, in the Valley of New York City (Ancient Accepted Scottish Rite, Northern Masonic Jurisdiction). Bro. Cody was dedicated to his fraternal duties and adhered to the principles of friendship, morality, and brotherly love. Described as a man of his word, Bro. Cody interacted and befriended people of all races, religions, genders, and occupations. Cody was known for his advocacy for the civil rights of Native Americans and for this excellent treatment of Native Americans who participated in his show. He treated everyone as equals, and always lent a helping hand to those in need. Bro. Cody was a true embodiment of the values of Freemasonry.
Bro. Cody passed away suddenly on a trip to visit his sister in Denver on January 10th, 1917 at the age of 71. He is not only remembered for his scouting, frontier-exploring, military service, and showmanship, but for also being an exemplary mason, upholding the ideals of brotherly love, relief, and truth.
Learn about other famous Freemasons in history like Benjamin Franklin and Harry S. Truman.
Do you have a fond appreciation for Bro. "Buffalo Bill" Cody's adventurous life's story? Please share with us on social media by tagging @GrandLodgeOhio on Facebook and Twitter.