At the Grand Lodge of Ohio, we place high importance on building connections with our communities. One of our main organizations, The Masonic Model Student Assistance Program (MMSAP) is an initiative geared towards equipping faculty and staff with the right tools to effectively identify and refer at-risk youth. We had the pleasure and honor of supporting three youth groups at the latest MMSAP workshop. To share more about the event, we sat down with Whitney Poma, Supreme Deputy of Rainbow Girls to discuss her involvement, the positive outcomes of the workshop, and what's next.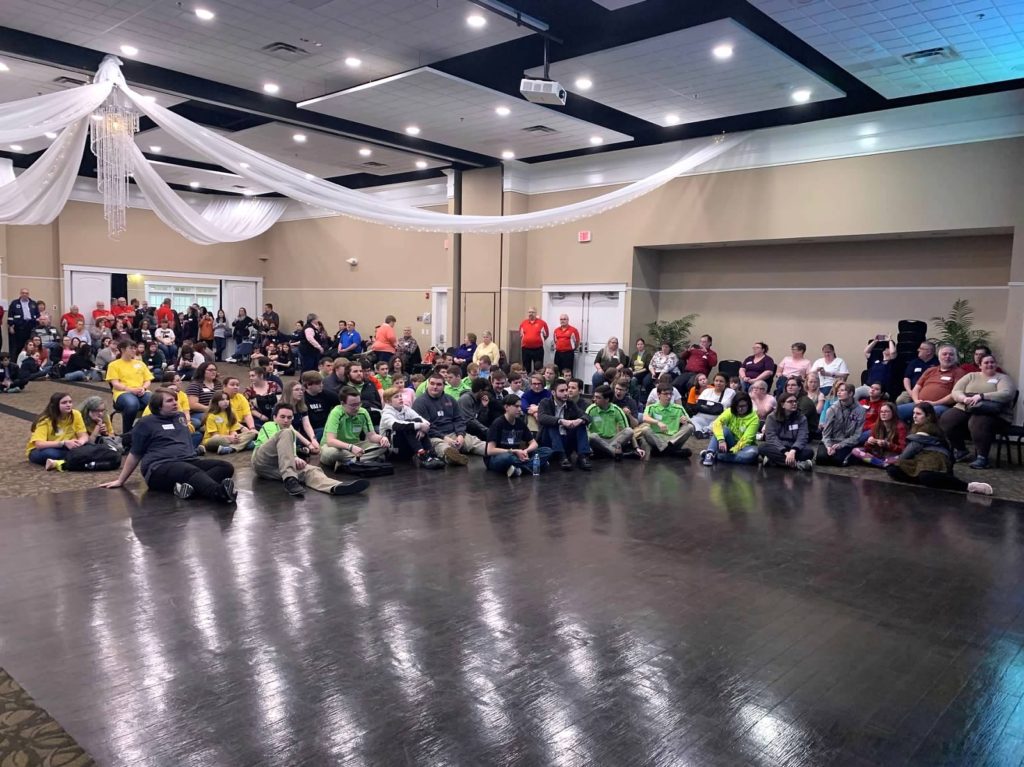 Last month, we were honored to support what turned out to be one of our best Masonic Model Workshops. Over 280 youth and advisors from around the state gathered together to learn how to build healthy relationships between their peers and also with the adults in their lives. Led by a group of dedicated leaders including Grand Master Keith Newton, MMSAP advisor Tim Lairmore, DeMolay's Jeff Rannebarger, Job's Daughters' Kris Smith, and, Supreme Deputy of Rainbow Girls Whitney Poma, it was a day worthy of remembrance.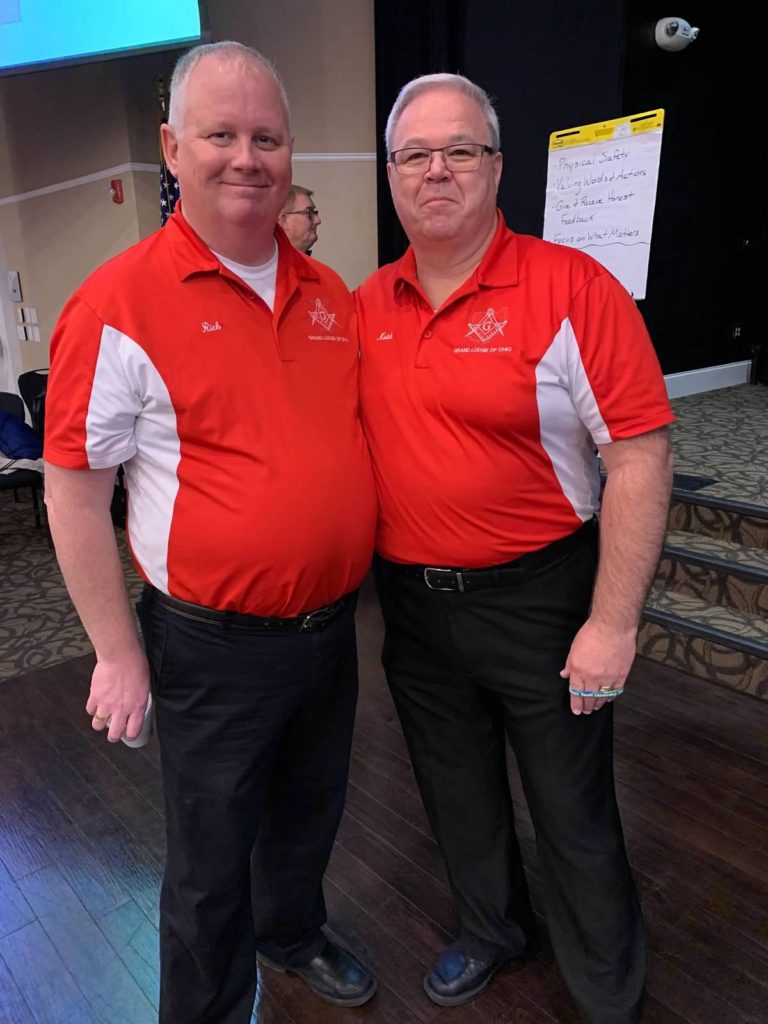 MMSAP Leadership Comes Together for the Youth
Supreme Deputy Whitney Poma has been a member of Rainbow Girls since her adolescent years growing up in Ohio. She remained heavily active with the organization throughout college, even serving as Grand Worthy Advisor two years in a row. Shortly after college, she continued her leadership as an advisory board member at her local Assembly in Columbus and then later was appointed to be a member of the Grand Executive Committee, culminating in her current title of Supreme Deputy.
Rainbow Girls is an organization near and dear to Poma's heart. "At Rainbow, we accept everyone," said Poma. "There are girls of all backgrounds and different parts of the state, involved in different interest areas like science and art. I like to think that a lot of members can find a community in Rainbow, especially if they can't find it in schools."
Healthy Relationships and New Friendships
This spirit was part of the driving force behind her work with the MMSAP. In collaboration with MMSAP advisors Tim Larimore, Joyce Larimore, and group leaders from DeMolay and Job's Daughters, Whitney got to work unifying the three youth groups and in the interest of providing a professional level of leadership programming to each group's members.
"It has been a focus for our youth groups for some time to bring the groups together," said Poma. "In the past, such gatherings have typically centered around a social event but this workshop was a great opportunity to bring our youth together for leadership training and development – a theme that none of our prior events had held."
Thus, on March 7th, it was the first time all groups came together for tri-youth leadership training to focus on the theme of healthy relationships. How to identify them, build them, and grow them. Not only did the youth benefit from these skills in their peer-to-peer relationships, but the adults were also taught how to more effectively build supportive relationships with the youth they lead.
Kids were divided into seventeen random groups, mixed by age, location, and the organization they belong to. "At first, people came in with their friends and stayed within their group, but by the end of the experience, they left with more friends than they came in with."
These new and stronger relationships that were built in the end were the ultimate goals of the MMSAP leadership team. Seeing the impact the collective experience had on the kids, it's one Whitney hopes to repeat in the future.
"The experience we created with these kids serves to expose them to different situations because that's where they grow," said Poma. "Having experiences like what our kids had on this day helped them to find empathy for people that aren't exactly like them. We've equipped our youth with new leadership skills and partnered them with their existing passion for service. I'm confident that these youth members will carry these skills throughout life, leading them to be great citizens in our community."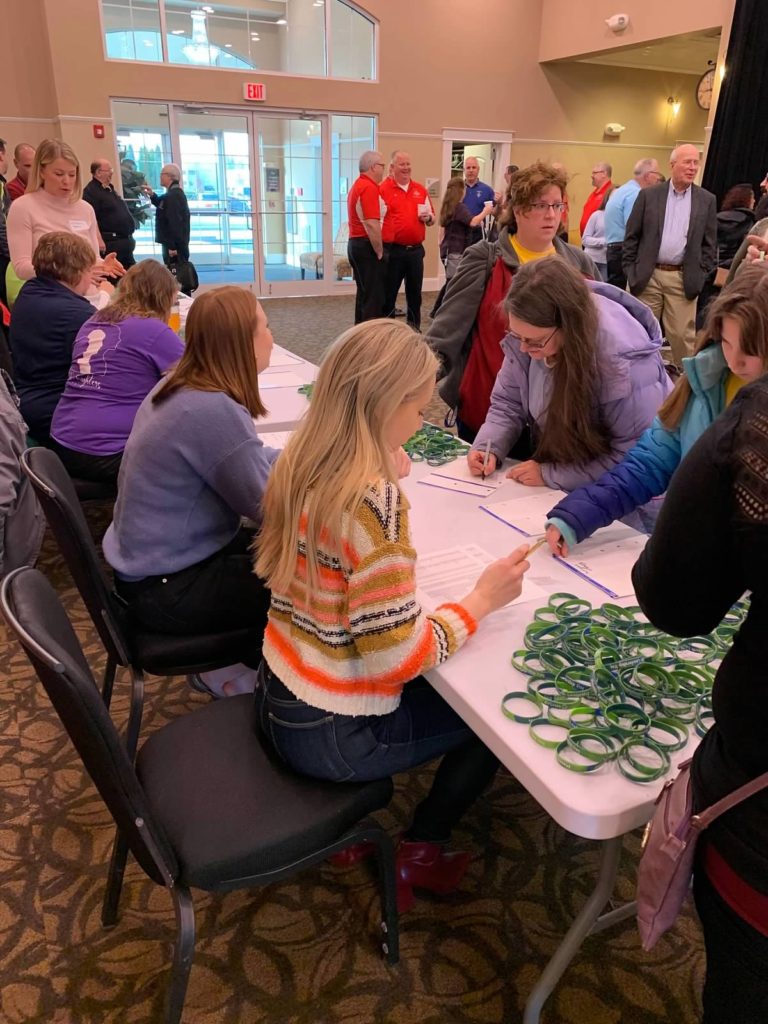 What's Next and Now?
Coming off the heels of such a successful event, enthusiasm and energy abound according to Whitney. "There's excitement to do it again next year. We're so appreciative of the Grand Lodge's support and generosity and we're hopeful that it will continue to lift us and the youth groups up."
In the meantime, you can support your local Rainbow Girls, DeMolay, or Job's Daughters organization by visiting their websites – enthusiastic advisors are always needed!
If you'd like to support your local youth organization, visit www.ohioorainbow.org, www.ohiodemolay.org, or www.ohiojdi.com.