Our Brotherhood shares an important value of providing Relief to those in need. We strive to be better through our self-development every day. Our charitable organizations are founded on these principles, and it is our membership and communities of Ohio that make them possible. Check out this week's blog to learn about a License Plate Program that supports students throughout the state of Ohio.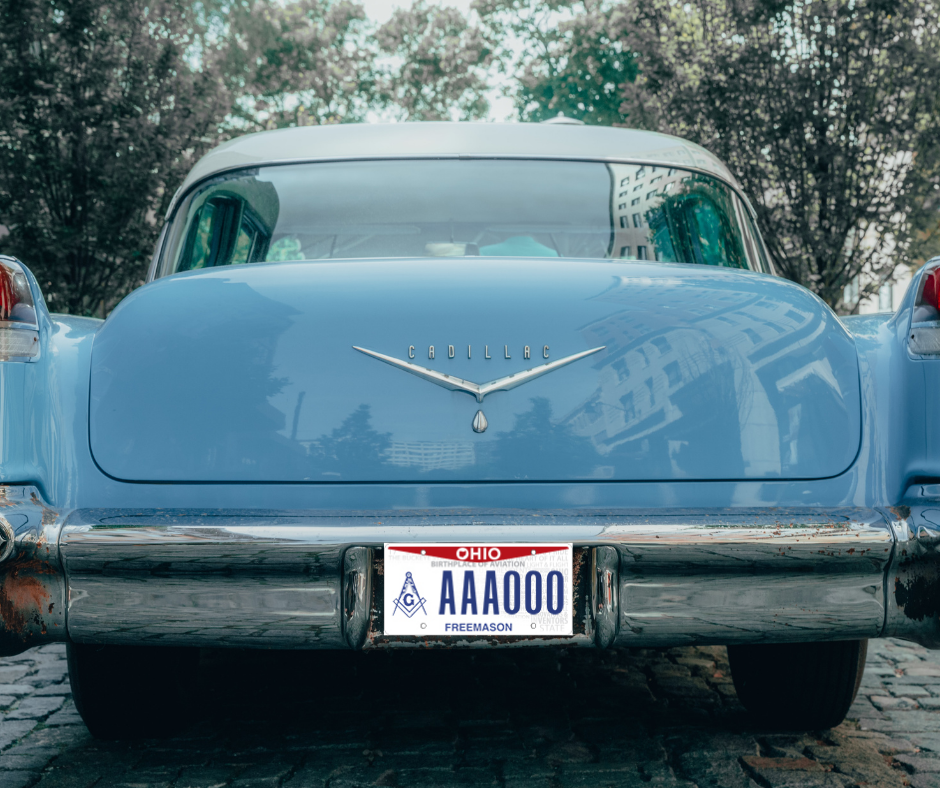 Ohio Freemasonry License Plate Program
For many years, the Grand Lodge of Ohio has participated in the Ohio Masonic License Plate Program. In 2019, an effort was put forth to expand the charitable relief offered to members of Ohio communities through this program. Now, with each purchase of a Freemason license plate in the state of Ohio, a contribution is made to The Grand Lodge of Ohio's Charitable Foundation Scholarship Fund.
We are appreciative and grateful to the efforts of MWB Jess N. Raines for further supporting the updates to the Masonic License Plate program back in 2020. Thanks to these efforts, and the thoughtfulness of those who have purchased a Masonic plate, donations have exceeded $27,600 to support the Scholarship Fund. We are grateful for all who have contributed to this cause. Through the purchase of a specialty plate at the BMV, our organization has been able to truly bolster the charitable relief offered to students throughout the state. Additionally, this decorated plate proudly represents Ohio Freemasonry everywhere we travel during these summer months, and everywhere we strive to Use the Tools.
If you're interested in learning more about how you can purchase a plate, please visit the Ohio BMV website. Under Vehicle Registration, navigate to 'Special Interest Plates.' Here, you can select 'Organizational Plates' and choose 'Freemason.'
The Grand Lodge of Ohio Charitable Foundation and Scholarship Fund
In 1994, Grand Master Thomas D. Zahler officially formed the Grand Lodge of Ohio Charitable Foundation. Since its inception, our organization, dedicated membership, and support from the Brotherhood has encouraged this organization to grow and evolve. As one of the most essential tenets of Freemasonry, providing Relief for those in need is truly at the core of what we hope we are and become everyday.
Each year, scholarships from The Grand Lodge Charitable Foundation are awarded to one male student and one female student in each of Ohio's 25 districts. Students that apply for the scholarship are not required to be connected to Freemasonry to be considered. Seniors in high school throughout the state of Ohio have an opportunity to benefit from the support of these efforts.
When someone purchases an Ohio Masonic plate, they are directly contributing to the educational advancement of the youth of Ohio. We are honored to support students and their educational aspirations. These recent graduates are currently enjoying the summer months before embarking on a new adventure to advance their careers. Thank you to all who have made it possible to give back to these young men and women. Learn more about the ways our charitable programs continue to support students.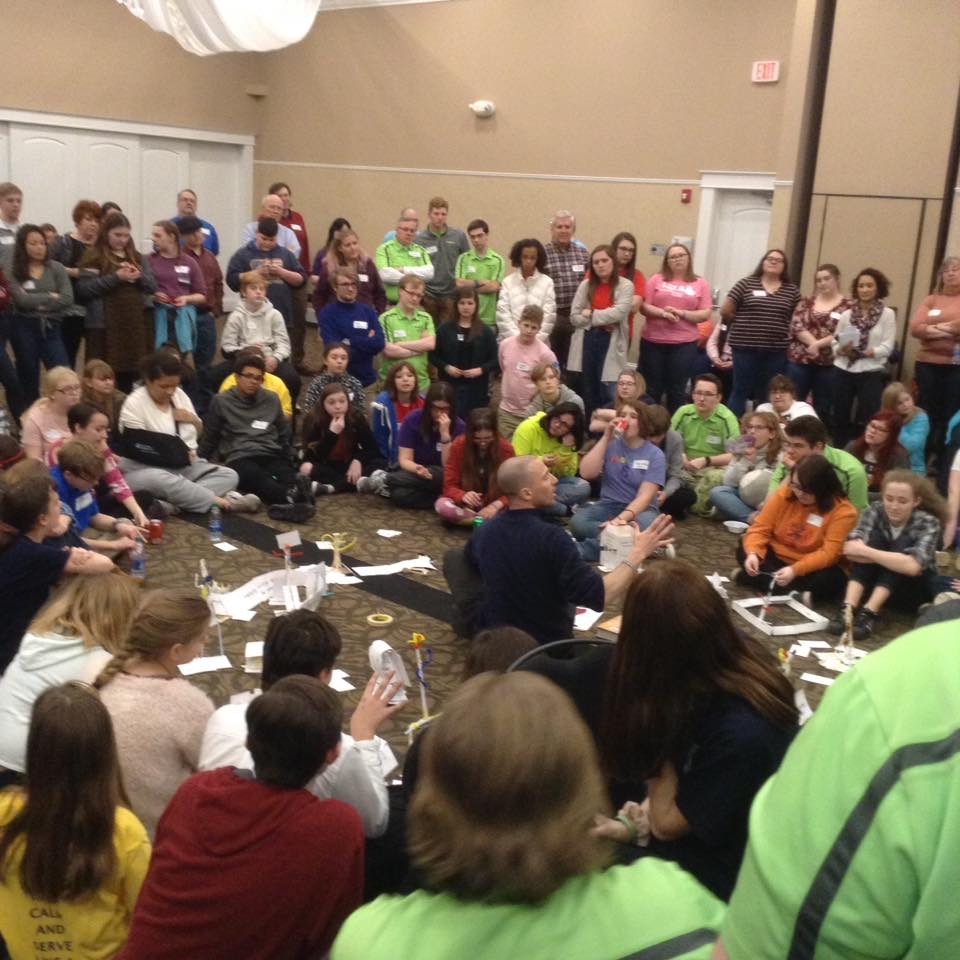 Other Masonic Organizations that Support Students
Ohio Freemasonry also acknowledges other Masonic efforts that support students in the United States. An organization known as the Masonic Medical Research Institute (MMRI) based in Utica, NY, provides cutting edge medical research to fields of advanced medicine. Each summer, this institute onboards teams of young people through their Summer Fellowship Program. This program was established in 1960, and provides an opportunity for students studying biology, physiology, molecular biology, chemistry, medicine, and other life sciences to participate in relevant research.
As Masons, we honor our history with the intent to grow into our future. Development, seeking light, and finding a greater purpose all encourage us to become better men for our families and communities. By supporting students, we are directly mentoring and guiding the youth to feel empowered, confident, selfless, and to adopt the values of Brotherly Love, Relief, and Truth for a better future.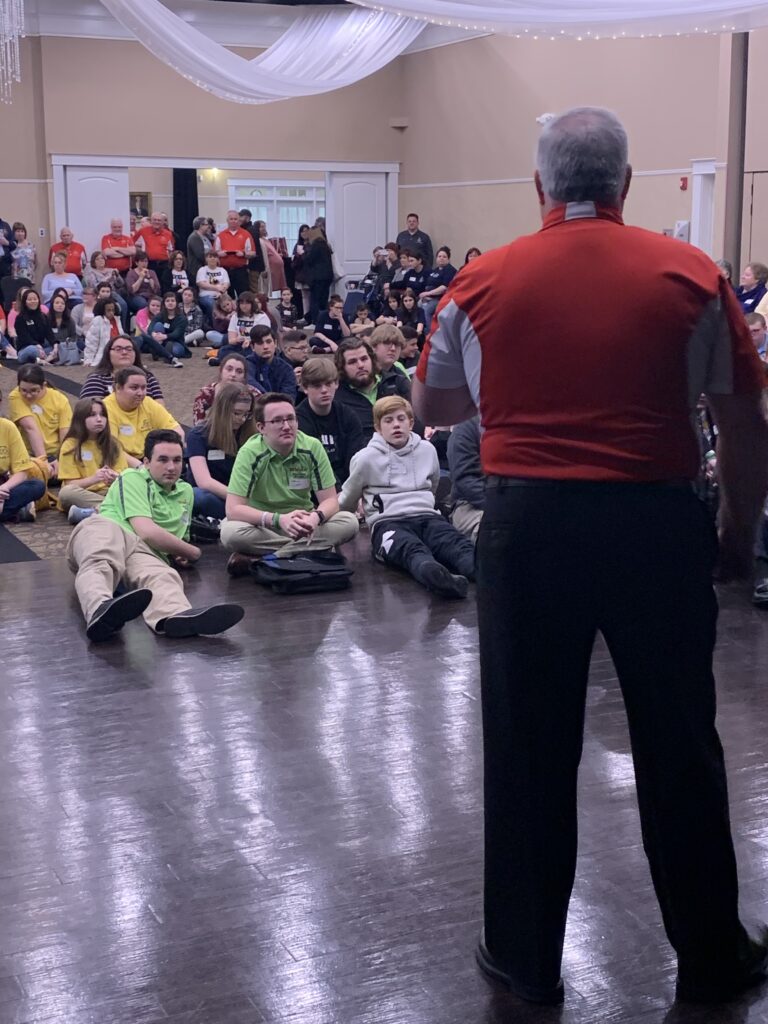 Explore our Masonic Model Student Program, and learn about all of the ways we can give back to young people.