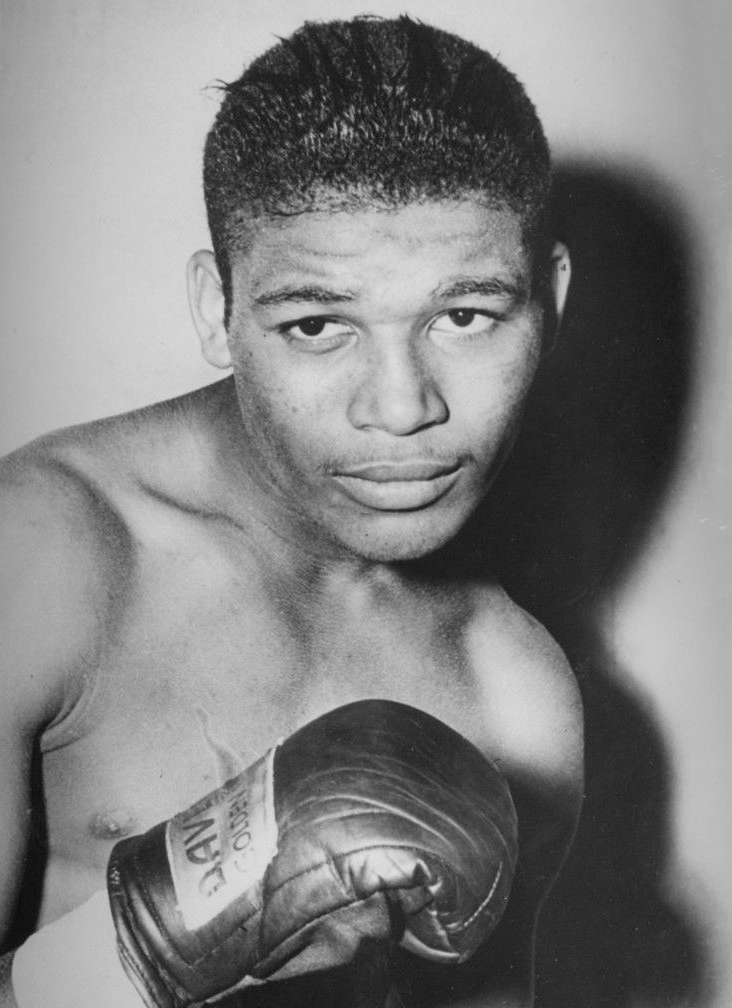 Who was the best ever to grace the square circle? Well, that depends on who you ask. Many will say it's Muhammed Ali who was the greatest boxer of all time, while others insist it's Mike Tyson or George Foreman. But when you poll the experts, one man tends to stand apart from the rest: 'Sugar' Ray Robinson.
In fact, many of his peers, including Ali and Joe Louis themselves, testified that Robinson ranks as the premier fighter in their sport. Over the course of his 202 fights, Robinson battled as a lightweight, welterweight, middleweight, and light heavyweight. He was a five-time World Middleweight Champion. As an amateur boxer, his record was a staggering 85–0 with 69 knockouts, 40 of which came in the first round. For his accomplishments over 25 years in the ring, many regard him as "the greatest boxer of all time, pound-for-pound."
Childhood
'Sugar' Ray Robinson was born Walker Smith Jr on May 3, 1921. His parents, Walker Smith Sr., and Leila Hurst, started their family in Ailey, Georgia, where they had him and his older sisters, Marie and Evelyn. Walker Sr. was a cotton, peanut, and corn farmer before the family relocated to Detroit. His father worked two grueling jobs as a cement mixer and sewer worker to support his family.
Walker Jr's interest in boxing began when he was 11 after he witnessed Joe Louis working out at the Brewster Recreation Center in Detroit. That year, his parents separated, and the boy moved to Harlem in New York with his mother. His interest in boxing lingered, and when he was 14, he entered his first boxing tournament using an AAU membership card from a former member named Ray Robinson. The AAU age requirement was 16, so he used the name on his card to enter fights and begin his amateur boxing career. After a bout in Watertown, New York, a woman in the audience said he was "sweet as sugar," earning him the nickname that would become a legend: "Sugar Ray Robinson."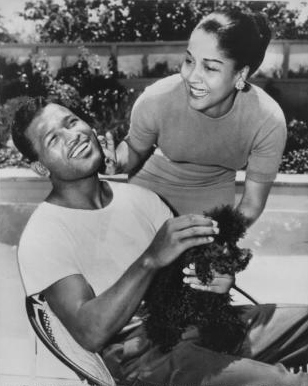 Early Boxing Career and Military Service
Despite Robinson's boxing career beginning at such a young age, he was tremendously successful. As an amateur, he posted an 85–0 record and won the New York Golden Gloves featherweight championship in 1939 and the New York Golden Gloves lightweight championship the following year.
Ray became a professional boxer in 1940 when he was only 19. He won his debut fight on October 4, 1940, against Joe Echevarria, the first of six contests that year, all of which he won. Robinson bested the past, present, and future world champions the following year: Fritzie Zivic, Sammy Angott, and Marty Servo. In 1942, he famously defeated Jake LaMotta, despite being nearly 13 pounds lighter than his opponent, igniting a longstanding rivalry between the two. Robinson's record swelled to 40–0 before he lost for the first time to LaMotta during their rematch.
His career was put on hold the following year when he joined the military. Over the next 15 months, he served in the United States Army. He served alongside Joe Louis, fighting in exhibitions for troops as members of the Special Services division. As a vocal supporter of civil rights, he clashed with military brass and refused to fight after learning African American soldiers were excluded from watching them. After sustaining injuries, Robinson ended up in the hospital and was granted an honorable discharge on June 3, 1944.
After the war, Sugar Ray returned to the ring, and by 1946, he had beaten every contender in the welterweight division to the tune of a 73–1–1 record. When he was finally given the opportunity to fight for the title, he seized the moment. On December 20, 1946, Robinson squared off against Tommy Bell for the title which Servo had vacated. The two fighters went 15 rounds, with Robinson pulling out the victory and becoming the World Welterweight champion.
The Champ
Over the next four years, the champ defended his title against a slew of great fighters, including future world champion Kid Gavilán, Henry Brimm, Charley Fusari, and George Costner. He rarely came close to losing his title other than he nearly forfeited against Jimmy Doyle. In June 1947, took to the ring against strongman Jimmy Doyle, he beat Doyle handily, knocking the challenger out in the eighth round. Sadly, Doyle died that night from a brain hemorrhage, an experience that left a mark on Robinson.
In the weeks after the fight, Robinson learned Doyle planned to buy his mother a house with his earnings. In the spirit of a Freemason, Robinson gave Doyle's mother enough money so she could purchase herself a home. As a Prince Hall Freemason, charity was central to Robinson's character as a man. Sugar Ray joined Joppa Lodge #55 during his time in New York. He is noted as being a freemason alongside fellow boxer Jack Dempsey. He often gave generously throughout his life, regularly donating his winnings to worthy causes such as cancer research. He also established the Sugar Ray Robinson Youth Foundation, which provided afterschool and weekend activities to help underprivileged youth build self-esteem and prevent juvenile delinquency.
Having spent several years as the welterweight champion, Ray was ready to move up. On February 14, 1951, he resigned his title after winning the middleweight championship from his rival Jake LaMotta in a bout known as The St. Valentine's Day Massacre. Director Martin Scorsese famously depicted this match in his LaMotta biopic Raging Bull.
As the undisputed World Middleweight Champion, Robinson became known for his exuberant and unique personality. He completed a tour across Europe with his flamingo-pink Cadillac and an entourage of 13 people. Robinson lost his title in London to British boxer Randolph Turpin, only to reclaim it three months later in a rematch in front of 60,000 fans.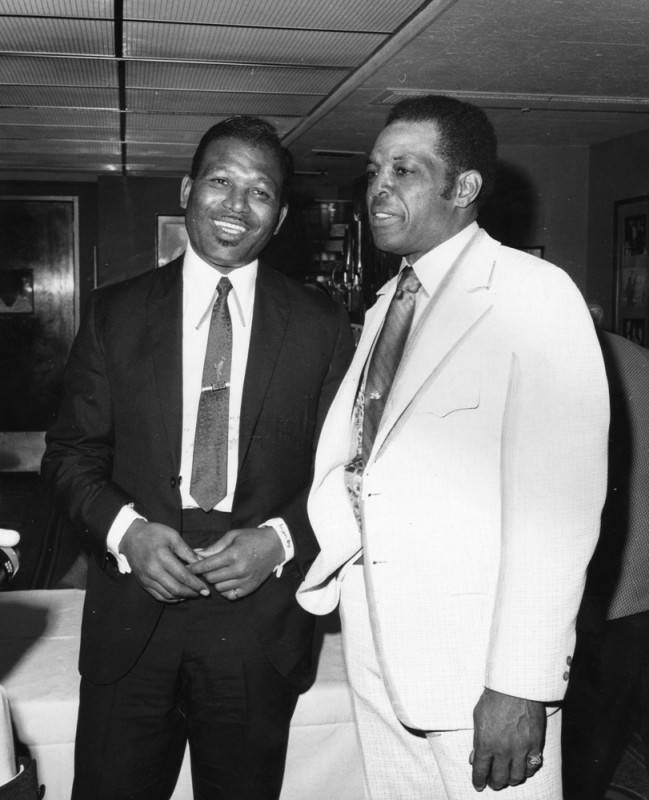 Show Business and Return to the Ring
Over a decade into his career on top of the boxing world, Robinson resigned his title on June 25, 1952, and retired with a record of 131–3–1. Sugar Ray turned his attention to show business and took up a career of singing and tap dancing that lasted for a few years. Unable to earn consistent work, he decided to return to the ring in 1954.
Fortunately for the former champ, Robinson's training as a dancer was even more grueling than his boxing regiment. When he resumed fighting in 1955, he won five bouts straight away, and it was only a short time until he won the middleweight championship for the third time. In the latter part of the 1950s, Robinson exchanged the title several times. The first exchange was with Gene Fullmer and then to Carmen Basilio in front of 38,000 fans at Yankee Stadium, only to reclaim the championship for a record fifth time in a rematch.
The 1950s gave way to the 60s, and age caught up with Sugar Ray. Now more than two decades into his career, he continued to fight valiantly but could not maintain his title. He spent the first half of the decade fighting across the U.S. and Europe, finally retiring at 45.
Later Life, Death, and Legacy
Once retired, Sugar Ray returned to show business and appeared on television and in motion pictures, including Mission: Impossible, Land of the Giants, The Detective, Candy, and The Todd Killings. Despite earning $4 million during his career, he had spent and donated the bulk of his fortune. Nevertheless, he remained committed to his charitable endeavors as he aged. Like many boxers, the later years were hard on Robinson, who had diabetes and Alzheimer's. He passed away in Los Angeles on April 12, 1989, at 67 and was buried at Inglewood Park Cemetery, Inglewood, California.
Sugar Ray collected countless accolades and accomplishments during his life and in the decades since his passing. He was elected to the Ring Magazine Boxing Hall of Fame in 1967 and the International Boxing Hall of Fame in 1990. Additionally, he has received the following honors:
Sportswriters, fellow boxers, and trainers have ranked Robinson as the greatest boxer of all time.
In 1999 the Associated Press named him "welterweight of the century," "middleweight of the century," and overall "fighter of the century."
In 2007 ESPN.com ranked him in the top spot of its "50 Greatest Boxers of All Time", naming Robinson the top boxer in history.
The Ring ranked him number 11 on the list of all-time greatest punchers in 2003.
When Robinson retired from boxing, he achieved a record of 173–19–6 (2 no contests) with 109 knockouts in 200 professional bouts. He also ranks among the all-time leaders in knockouts. To maintain this level of consistency for 25 years is remarkable.
Perhaps most importantly, Sugar Ray Robinson was a trailblazer, one of the country's most prominent African American celebrities. His charisma and eye for the dramatic never overshadowed his generous spirit. He was a pioneer and a larger-than-life persona at a critical time for American civil rights. Even as one of the most famous men in America, he never let it interfere with his masonic character or activities. 
Interested in learning more about Freemasons in sports? Read our articles on Arnold Palmer, John Elway, and Cy Young!