Freemasonry is a fraternal society uniting men of good character who, though of different religious, ethnic, and social backgrounds, share a belief in God's fatherhood and the brotherhood of humanity. Men have come together as Masons for centuries, attracted to its principles and eager to follow its teaching and improve themselves while serving their families and neighbors. With its diverse, hard-working, close-knit communities, the state of Ohio has proven since the late 1700s to be a fertile community for fostering Freemasons.
To discover how our community of Brothers first came to Ohio, we must trace our roots back to the American Revolution. Indeed, ardent patriots of the colonies fought for our great nation's independence before bringing Freemasonry to the Midwest. Today, Ohio boasts one of Masonry's most vibrant communities in the country. The story of how our state's brotherhood came about has roots in our nation's very foundation.

Rufus Putnam and American Union Lodge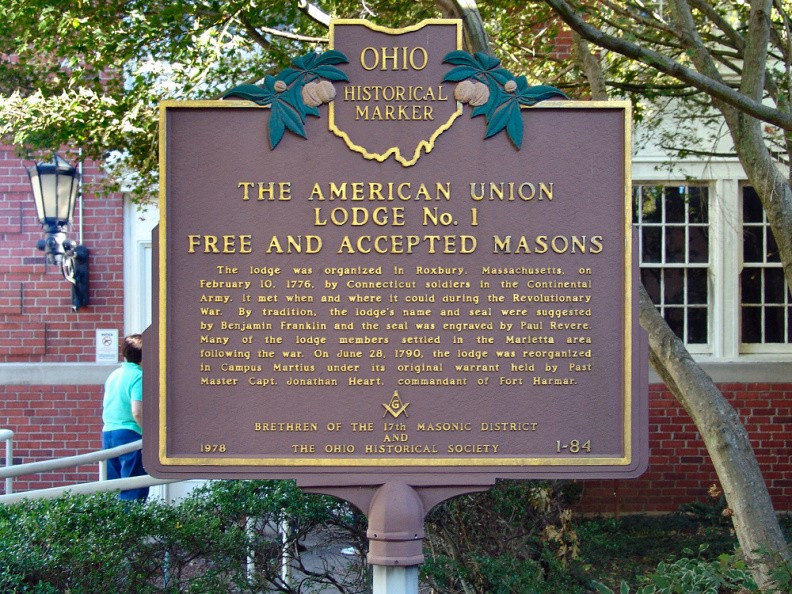 A colonial military officer, revolutionary, Ohio's first Grand Master, and "Father of the Northwest Territory," General Rufus Putnam was a central figure in the formation of Ohio Freemasonry and the state. Born in Massachusetts, he served in the French and Indian War before becoming a farmer and land surveyor in New England. Brother Putnam's journey in Freemasonry began in 1779 during the Revolutionary War when he was made a Master Mason in American Union Lodge, an military Lodge chartered by the Grand Lodge of Massachusetts to serve soldiers in the Continental Army.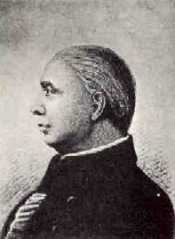 After the war, Brother Putnam was a staunch advocate for rewarding those who fought for independence with land entitlements. This passion led him to establish The Ohio Company, along with several of his colleagues. The organization, helmed by Putnam, played a crucial role in opening settlements to the west by purchasing land situated roughly between the Appalachian Mountains and the Mississippi River, which was ceded to the US by Great Britain under the Treaty of Paris in 1783. The Ohio Company bought land near what is today, Marietta, Ohio, and Huntington, West Virginia.

General Putnam led a group of veterans to settle in what was soon to become Ohio, and they established Marietta as the first European-American settlement in the Northwest Territory in 1788. Shortly after, he and ten brother Masons petitioned Major Jonathan Heart, the last Master of American Union military lodge and a member of The Ohio Company to reorganize as American Union Lodge No. 1 in Marietta. Major Heart was the first Master and General Putnam was elected as Junior Warden at their first meeting and would ultimately serve as Master as many as six times.
The Grand Lodge

In the years following Marietta and the American Union Lodge's establishment, additional Masonic Lodges chartered by established grand lodges in existing states began meeting in Ohio. These lodges were: Cincinnati Lodge No. 13, Erie Lodge No. 47, New England Lodge No. 48, Lodge of Amity No. 105, and Scioto Lodge No. 2. After it received its charter in 1803, Erie Lodge began the push to formally form The Grand Lodge of Ohio, which was established five years later.
The Grand Lodge of Ohio – or formally named the Grand Lodge of Free & Accepted Masons of Ohio – was established in 1808. From January 4, 1808 to January 8, 1808, five of the six then active Masonic lodges of Ohio held a convention in the statehouse at Chillicothe. Having been an active Mason for nearly twenty years and a leading citizen in Ohio, Brother Putnam was chosen as the first Grand Master of Ohio on January 7th. When notified, he declined to serve, citing age and health. The Grand Lodge moved forward during the year under the direction of the Deputy Grand Master with Most Worshipful Brother Putnam still considered Grand Master.
A Growing Brotherhood

Following the formation of The Grand Lodge, Freemasonry grew in tandem with the state. Lodges were built in new communities, traditions took shape, and charities were founded. In 1820, the Masonic hall for New England Lodge was built in Worthington and would become the longest continually-serving masonic building west of the Allegheny Mountains. Large Masonic temples would be built in all of Ohio's major cities after the first World War, reflecting the growing urbanization of Ohio's working population. Numbers have risen and declined since that time following the pattern of Ohio's cities and industries.

In 1888, The Grand Lodge brought its commitment to caring for distressed Ohio Master Masons and their wives, widows, and orphans to fruition as the Ohio Masonic Home. The Home's first building's cornerstone was laid in 1882, with its first residents arriving in 1895. More than 125 years since, more than 10,000 elderly Masons and their families have been served by our flagship charity.
Ohio Freemasonry Today

Since its founding, our brotherhood has expanded and evolved. New generations have entered the fraternity, helping it grow and adapt while preserving and honoring our centuries of tradition. Today, membership under the Grand Lodge includes over 70,000 Master Masons and more than 450 Masonic lodges. After more than 210 years and 165 Grand Masters, Ohio remains one of the largest and most vibrant communities of Freemasons in the country. It's clear that our core tenants of brotherly love, relief, and truth remain alive and well in the hearts of Ohio's men.

How familiar are you with the history of our brotherhood? This article only skims the surface as we have plenty of others that cover different topics of Ohio Masonic history which you can find at our blog by visiting here.