If you're an Ohio Freemason, Grand View is your all-in-one member platform. You can use Grand View to find lodge events, pay your dues and connect directly with Brothers.
You can also use it to stay up to date on the latest announcements from the Grand Lodge and lodges around the state, find helpful resources related to the degrees and even to keep a virtual member card in case you lose your physical copy.
This blog is a step-by-step guide to setting up your Grandview account so you can take advantage of all this resource has to offer. Before you begin, make sure you have your Member ID number handy – you're going to need it!
Step 1) Visit the Freemason.com home page, click on the "Members" button in the menu outlined below in red.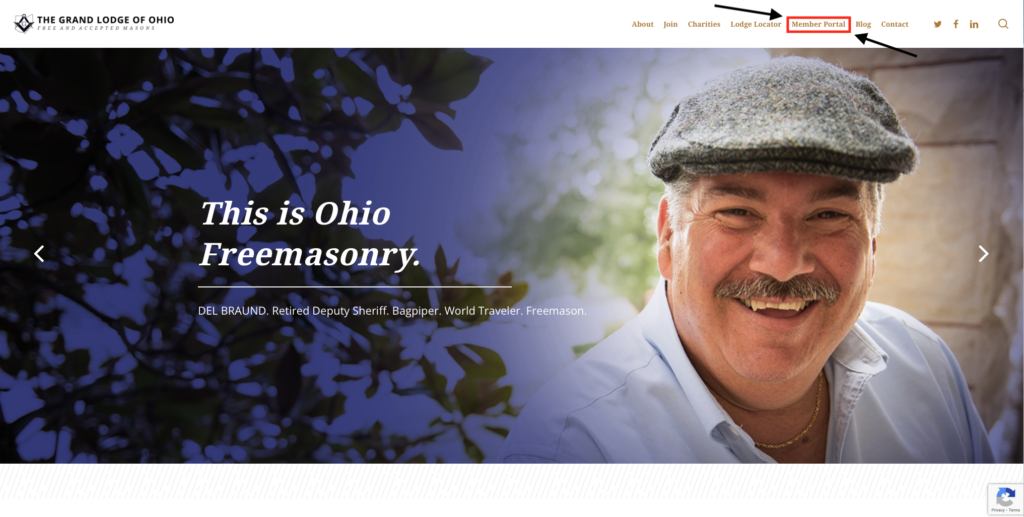 Step 2) On the next page, click the Grand View Member Center – Sign In button – this will bring you directly to the Grand View sign-in page.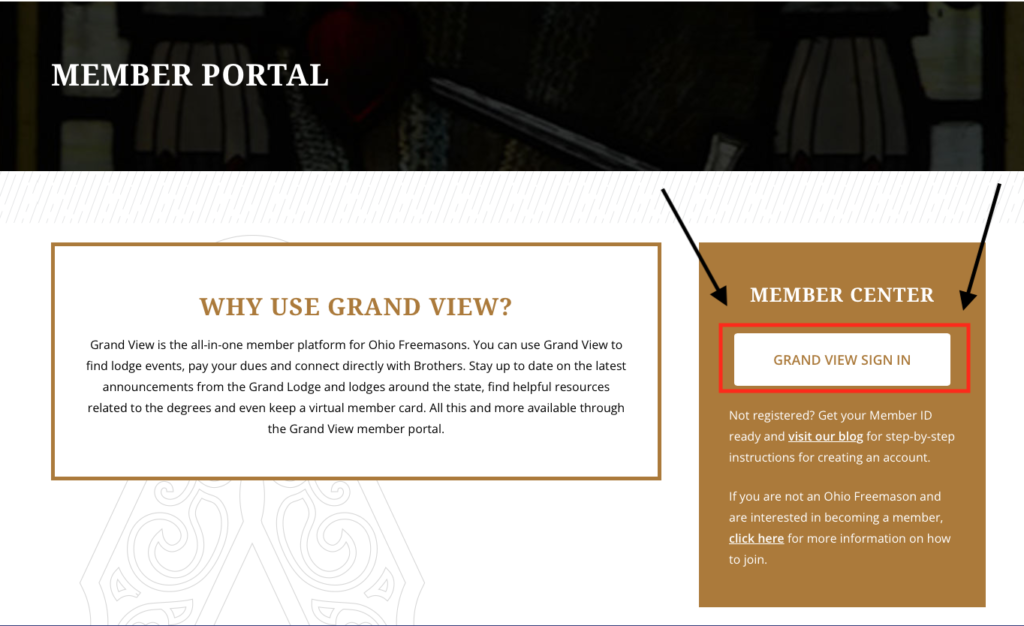 Step 3) Once you're on the "Sign in" page, click on either "Member Registration" in the top right corner or the "Sign Up" button towards the bottom left.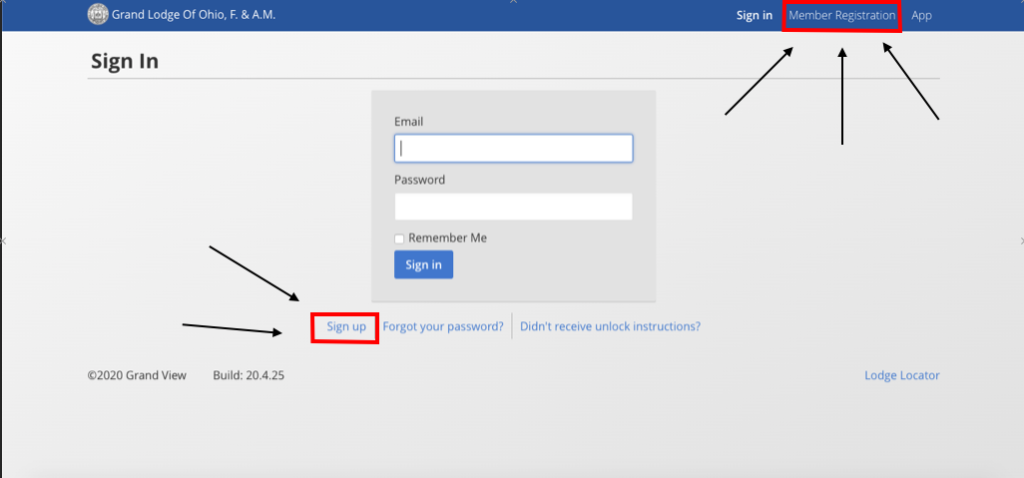 Step 4) On the next page, you will be asked to enter your Lodge Number, Member ID – exclude the leading zeroes – and your last name. You can find your member ID number at the bottom of your membership card. If you are a member of multiple lodges, you only need to register for one. Once you've created a profile, your member information will automatically update for each lodge you belong to.

Step 5) After your membership has been verified, it will ask for your email address, password and to confirm your password. Your password must be a minimum of eight characters. Once you've entered that information, click "Sign Up."

Step 6) You will receive an email confirmation in your inbox to complete your account registration. Open the email and click to verify your email address.
Step 7) Finally, head back to the Grand View login page, enter your email address and new password in the boxes shown below. Click "Sign in" and enjoy all the member portal has to offer!