A few week's ago we asked our fellow Brothers on Facebook the question: "Why did you become a Freemason?"

The answers we received far exceeded our expectations and the stories, legacies, and beautiful words touched our hearts. Below, we have compiled some of these thoughtful responses:
"I became a Freemason because it ran in my blood. From my grandfather, to my father, to my uncles, I was surrounded with the principles of Masonry from birth. I joined at the age of 19 and began my journey of becoming a better man through Masonry. I strive to live by the tenants of Brotherly Love, Relief and Truth. It's been a wonderful journey thus far and I am excited to see what the future brings." – Andrew Main
"My grandfather and most of my family are Freemasons. I became a Mason, not only to carry on a family tradition, but to make myself a better man, to learn about the rich history in Masonry, and to help shape the future of the craft and the world for the better." – Dale Deekan
"I prayed to God, asking Him "I'm looking for a good group of people that will help me become a better person. I enjoyed the structure and the camaraderie of band and theater in high school. God, where should turn?" God answered immediately, saying "Go ask your father-in-law about Freemasonry." Fasted prayer response ever!" – Kevin Johnson
"I was involved in DeMolay and got to know men who were Freemasons whom I admired and respected. They were role models whom I wanted to be like, so I asked about membership when I was of age." – Randy Clark
"My maternal Grandparents were involved heavily, Grandfather With Blue Lodge, Eastern Star and Grandmother with Eastern Star also.
As was my Mother and 3 sisters, two Brother-in-laws were Blue Lodge, Eastern Star, along with Scottish Rite and one Shriner. I became a Freemason to improve myself.
I believe it has worked." – Paul Kelly
"My entire life I was curious about Masonry. My grandfathers were Freemasons & I always desired to be one. Becoming a better person, helping others, & furthering the work of the craft… all these drew me closer & it's the best decision I've ever made." – John Tate. Jr.
"I was a patient of Shriners Hospitals for Children in Lexington, Kentucky. Growing up, many of the men I knew and respected were Freemasons. I knew I wanted to become one, but life got in the way. It took a few years to ask the right man the right question. When I was Installed as Worshipful Master of my Lodge, my uncle—the man who had signed my paperwork for Shriners Hospital—was present, and we were able to sit in Lodge together as Brothers." – David Merckle
"I was introduced to Freemasonry at a very young age, my father was an officer in the Lodge from my earliest memories. I spent my childhood at the lodge's park during the building of our Temple. Dad was Worshipful Master when it was dedicated. I joined DeMolay at 13 and gained lifelong best friends. It was only natural that I petitioned the Lodge when I became of age. I am now a 25 year member and an active PM." – Chris Gillam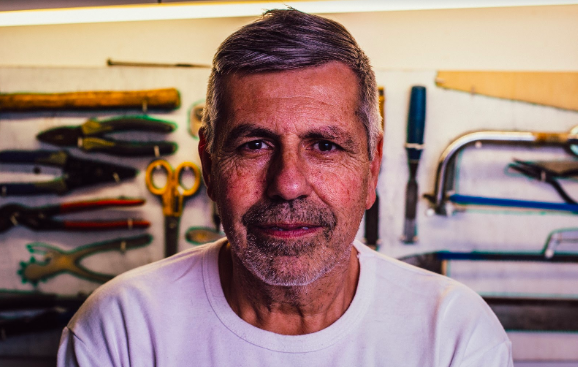 "I am what I like to call a "one and only" Freemason. There are no direct relatives in my family that have ever belonged and I have no sons to follow in my footsteps. My motivation for joining was one of looking for fellowship.

Shortly before my daughter was born we had moved to a new town where I didn't know many people. All of my friends were in a similar station in life with marriages and children too, but we all know the rhythm of that stage of life leaves little time for simply hanging out with friends like we used to. After finishing college and grad school in the age of dawning social media I had also not made much effort to keep up contact with those groups of friends either, which would have been complicated by our collective, proverbial, scattering to the 4 winds of heaven after college anyway. So needless to say I had developed a great desire of fellowship with good, trustworthy men. Men whom I could trust around my young family and genuinely wanted to spend time with.

For years I had seen one of my childhood friends attend Lodge activities and asked a few questions, I had even went with him to a pancake breakfast at his Lodge. But the topic of joining never came up as I knew I wasn't settled down to where I was going to spend the majority of my adult life. I had also gotten to know another fine Mason through a teardrop camping group that we belonged to. Both of the men would always bring up the topic of Masonry around me. Little did I know that they were planting the seed that would one day bloom into what it is to me today.

So in my quest to find new friends I finally started researching Masonry in my town. I found the Lodge website and reached out via email. I was contacted by a Past Master of the Lodge and met up with him for lunch one day. After hearing what he had to say I was ready to finally ask the biggest question in Masonry, how do I join? That was 7 years ago.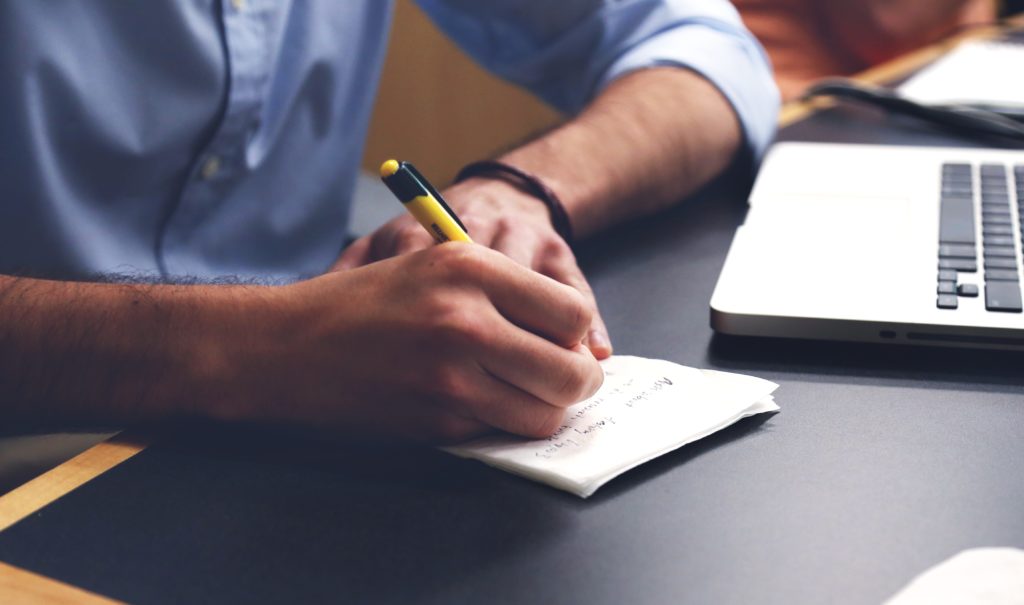 Masonry has given me so much is such a short time. I cut my teeth on designing websites by redesigning the outdated website for the Lodge, I immediately jumped into the officer line and got more heavily involved, I've had the chance to organize and run a successful fundraiser, and have even just finished my year in the East. Now, that I'm a past master I'm continuing to give back to the Lodge by serving as a Trustee, advising the new Master, running my fundraiser again, and still keeping the website current and up to date. But the biggest thing I can say that Masonry gave me is that it led me to finally committing to being baptized and accepting Jesus as my Lord and Savior.

Now my journey through life has had a lot of ups and down, just as I'm sure anyone else has. But all of the experiences I've had in life are all part of my story and I wouldn't give any of them up. The experience of Masonry is one that has been very rewarding and I have no doubt that it will continue to reward me with many lifelong friends, countless experiences, and that ever longing desire to be the best man and Freemason I can be." – Scott Snider

Did you get the chance to answer the question? If not and you would like to, email us at OhioLodgeLife@Freemason.com.
Interested in more local Ohio Freemason stories? Learn about the work the Brothers of Beavercreek Lodge #753 did to honor their local Fire Auxiliary.